| | |
| --- | --- |
| | Hands up if you love CHOCOLATE What about Kit Kat Crunch Aero Chokito Violet Crumble All of the above This GIFT HAMPER has it all and more. Fabulous gift for the Nestle Chocoholic. Express delivery, gift wrapping and gift tag it's all part of the service. Chocolate Gifts we have them. Rainbow Designs. |
Related Products
A delectable milk and dark chocolate assortment including aselection of orange cream peppermint crisp hazelnut praline Turkishdelight strawberry parfait caramel deluxe hazelnut surprise and soliddark....
Review This Product
AU$17.95
More Information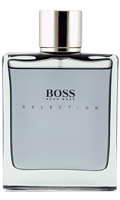 BOSS selection is definitely a fragrance for the sophisticated and debonair man. The fragrance is striking with notes of grapefruit, mandarin geranium, patchouli and vetyver with a finish of musky not...
Review This Product
AU$82.00
More Information
Ansell Skyn Condoms are the first and only premium condoms made from polyisoprene ndash a breakthrough scientifically formulated non latex material that really ishellipthe closest thing to nothing! Th...
Review This Product
from AU$19.95
Compare Prices