Related Products
LEARNING CURVE Take Along Thomas 76006 Henry Engine Henry is a long, fast engine. He has a thoroughbred look and like all thoroughbreds, tends to be somewhat high strung and prone to illness. But he h...
Review This Product
AU$12.99
More Information
TGA The Wiggles Car Boat Figurine Pack Wags Henry The set consists of Wags the dog, Henry the octopus, a big red car a big red boat.Ages 3 years upBox Size 23 x 14 cm All image for illustration purpos...
Review This Product
AU$15.90
More Information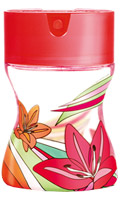 It's time to take off those ugg boots and slip on some sandles, Morgan de Toi has a new fragrance that's like spring in a bottle. My Morgan combines fruity notes of strawberry and guava with lily of t...
Review This Product
AU$65.00
More Information